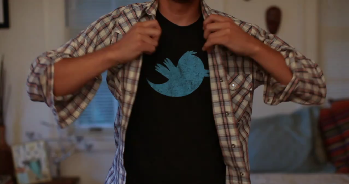 The New Twitter is absolutely fantastic! Which
Leads me to ask the Question:
Will People hate it or Love it?
People usually hate change, and as far as change
goes – The new twitter platform is full of it…

The New Twitter, is as revolutionary as ever-
– One thing I've noticed off the bat was their
efforts to make everything down the sidebar above
the fold by adding a 2 column system…
… This made the folks at twitter HQ broaden the
sidebar for the new twitter platform…
… Is this going to put twitter background websites
out of business? Quite possibly-
-There is almost no space left for a Background
picture of any sorts – but the new functionalities
amply make up for it…
This is another reason I think people might
hate The New Twitter. Twitter Backgrounds are
BIG business…
… So when this new platform becomes
mandatory for everybody (still in beta stage…)►
There's going to be an uproar… Although my
background still shows up in the transparency
behind the sidebar columumn…

What's New in the New Twitter?
Discover what's new in your world…
The Multi Media Preview is the Biggest thing, but
before we talk about this let's talk about some
other features:
The main news feed is nw seperated in different tabs
This was done to un clutter the sidebar, in an effort to
make everything above the fold as mentioned before…
[Watch Video for different tabs]
And of course there is the very generous preview
button you can toggle by going into your settings
an click the radio button to add a check box where-
-Necessary… This is absolutely nuts. My writing
doesn't do the new twitter platform justice, so please
watch the video to see the new changes…
Incoming search terms:
twitter sidebar opacity
I hate the new twitter
hate new twitter
twitter opacity
hate the new twitter
i hate new twitter
how to make the new twitter sidebar transparent
opacity twitter sidebar
change sidebar opacity twitter
change opacity of twitter sidebar